Salutare, dragilor.  In martie , am cumparat un bilet pentru eventul cu autoarea serie Throne of Glass / Tronul de clestar ( Editura Rao ) .  Eram la un alt event, cu Sally Green si Jennifer Niven  ( Jumatatea Rea si Jumatatea Salbatica, aparute la Editura Trei si All the bright Places , in curand la Trei ) si am reusit sa cumpar biletul cu numarul 97 din 100.
Am cumparat cartile in paperback  ( planuiesc sa le cumpar si hardcover)  si am precomandat noua  carte , A court of thorns and roses  ( va fi trilogie) si doar asteaptam ziua de 21 mai.
Si ieri, a fost 21 mai. Una din cele mai cool zile ever!
Sarah este o DRAGUTA!  O ador!
Am ajuns la Waterstone's , cu o ora inainte de inceperea eventului , si deja era ditamai coada. Si cum asteptam noi asa frumusel, la coada, sa intram, cine trece pe langa noi, zambind, crezand ca nu o recunoastem? Sarah.
Eu tot am impresia ca seamana cu Jennifer Lawrence si cu Celaena  de pe coperta originala Throne of Glass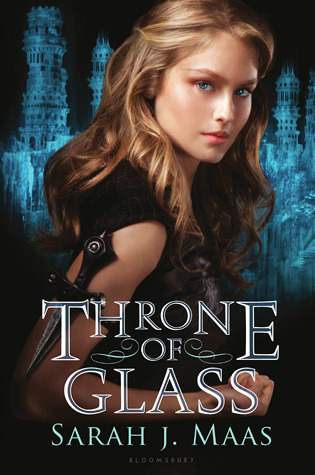 Si , desi aveam biletul cu nr 97, am prins un loc in fata, pentru ca una din fetele care lucreaza la Waterstones este o bloggerita cu care m-am imprietenit .Nici macar nu a verificat daca am bilet ….
Nu am avut voie sa filmam, doar sa facem poze . Si Sarah a acceptat sa semneze 2 carti, dar decat una cu  autograf personalizat. Problema a fost pe care o vreau personalizata….
A venit , a raspuns la intrebari , a ras cu noi, ne-a povestit despre cum a inceput sa scrie ( a fost la varsta de 16 ani  cand a inceput sa scrie Throne of Glass ) si pe cine si-ar dori daca in rolurile principale , daca s-ar face un film.
Sam , Sam si Henry au fost alegerile ei, dar Sam W si Henry , variantele tinere .
Ii place Outlander si Teen Wolf ( personajul Isaac Hale este  inspirat de Isaac si Derek din Teen Wolf )  si inspiratia pentru Celaena a fost Scarlet O'Hara , din Pe aripile Vantului. Nu neaparat cum arata actrita, ci atitudinea sa din film a fost inspiratia ei.
Chaol a fost numit original Chaos , iar Celaena a fost Celaeno ( mitologia greaca )
Sarah a fost o adevarata inspiratie , pentru toti cei prezenti. A oferit sfaturi si ceea ce am sa retin mereu a fost  un bun sfat :  scrie, chiar daca altora nu le place. SCRIE CEEA CE VREI TU SA CITESTI !
P.S.: Este fana a autoarei JENNIFER L ARMENTROUT (Editura LEDA)
Singura mea problema a fost multitudinea de spoilere pe care le-a divulgat. Si asta pentru ca eu nu am citit seria ToG.Si nu pentru ca nu vreau sau nu mi-ar place, ci pentru ca vreau sa o citesc cand va fi completa. E destul de mult timp de asteptat intre volume, si daca citesc acum si volumul urmator apare nu stiu cand, mai inteleg eu ceva? Bineinteles ca nu !
Asa ca am sa astept frumusel aparitia tuturor volumelor si  asa stiu ca nu o sa fiu  dezamagita ca am asteptat atata timp.
Dupa ce a raspuns la intrebari, a urmat sesiunea de autografe. Si eu am fost ultima. Nu imi place sa stau inghesuita , printre necunoscuti.
Sarah a fost super draguta si  mi-a dat autograf personalizat pe 2 carti , in loc de doar pe una. Pe pagina de Facebook a blogului Carti cu Colti veti gasi un video cu un mesaj pentru fanii din Romania.
Sarah mi-a castigat inima doar prin prezenta ei. Este minunata!
Si daca voi nu sunteti ca mine, cu asteptarea seriei intregi, puneti mana si cumparati  primele doua volume deja aparute la Editura Rao , Tronul de Clestar si Diamantul de la miezul noptii