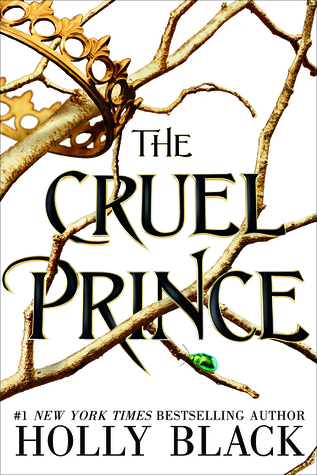 Jude avea doar 7 ani cand parintii sai au fost ucisi  si ea si cele doua surori ale sale au fost rapite si duse sa locuiasca in tinutul periculos al zanelor, numit Marea Curte a Zanelor.Zece ani mai tarziu, Jude nu vrea decat sa traiasca la Curte, in ciuda faptului ca este muritoare.Dar zanele urasc oamenii. In special Printul Cardan, mezinul  si diabolicul fiu al Marelui Rege.
Ca sa isi castige dreptul de a sta la Curte, Jude trebuie sa il sfideze si sa faca fata consecintelor ce vor urma.
In aventura de a ramane la Curte, Jude este atrasa in intrigile si inselaciunile palatului, descoperindu-si limitele sangeroase. Dar cand un razboi civil ameninta sa inece Curtea in violenta si sange, Jude va fi nevoita sa isi riste viata , alegand sa faca o  alianta  in incercarea de a-si salva surorile, dar si Inalta Curte a Zanelor.
Cartea va fi publicata in 2018 la Editura Storia Books si va avea parte si de o ecranizare .Curand  veti putea citi recenzia cartii aici.
Of course I want to be like them. They're beautiful as blades forged in some divine fire. They will live forever.
And Cardan is even more beautiful than the rest. I hate him more than all the others. I hate him so much that sometimes when I look at him, I can hardly breathe.