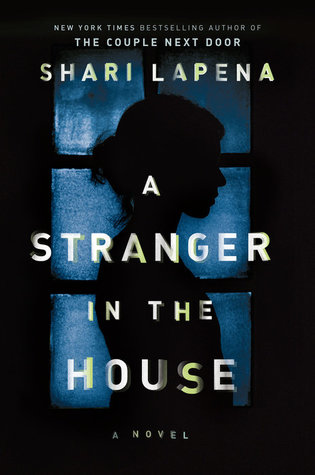 In this neighborhood, danger lies close to home. A domestic thriller packed full of secrets, and a twisty story that never stops—from the bestselling author of The Couple Next Door
He looks at her, concerned. "How do you feel?" She wants to say, Terrified. Instead, she says, with a faint smile, "Glad to be home."
Karen and Tom Krupp are happy—they've got a lovely home in upstate New York, they're practically newlyweds, and they have no kids to interrupt their comfortable life together. But one day, Tom returns home to find Karen has vanished—her car's gone and it seems she left in a rush. She even left her purse—complete with phone and ID—behind.
There's a knock on the door—the police are there to take Tom to the hospital where his wife has been admitted. She had a car accident, and lost control as she sped through the worst part of town.
The accident has left Karen with a concussion and a few scrapes. Still, she's mostly okay—except that she can't remember what she was doing or where she was when she crashed. The cops think her memory loss is highly convenient, and they suspect she was up to no good.
Karen returns home with Tom, determined to heal and move on with her life. Then she realizes something's been moved. Something's not quite right. Someone's been in her house. And the police won't stop asking questions.
Because in this house, everyone's a stranger. Everyone has something they'd rather keep hidden. Something they might even kill to keep quiet.
At the beginning of last year I dived into The Couple Next Door out of sheer curiosity considering it has been a huge bestseller and I am always interested in experiencing an applauded psychological thriller/mystery/suspense novel having an enticing premise. Despite my initial excitement, I ended up underwhelmed and peeved at the awfully created storyline and the mediocre style of writing.
When I found out that a new Shari Lapena publication was due in the summer of 2017 I told myself that I should give this author a second chance and leave my negative thoughts on her previous work aside. I finally read A Stranger in the House at the beginning of this year and although this book was far away from captivating me altogether, it showed signs of improvement as regards the language used as compared to The Couple Next Door, which was disastrous in this regard, in my opinion. Apart from this aspect that made me enjoy this author a little more, the plot was built in such a way that the book left me with the impression that it was meant to be a soap opera rather than an unputdownable and engrossing mystery/thriller. I kept expecting a decent twist or at least an intense scene but the author clearly took the book in a different direction. The main characters were bland and I am starting to feel more and more annoyed at authors who appear uninspired when it comes to choosing names. I truly believe Shari Lapena could have chosen better names than Tom and Karen (no offense to those having these names).
While I may sound critical in my review, I have not completely disliked A Stranger in the House and I definitely enjoyed it more than the author's previous publication. Am I going to read other novels written by Shari Lapena? We'll see.
Rating: