"My greatest wish for humanity is not for peace or comfort or joy. It is that we all still die a little inside every time we witness the death of another. For only the pain of empathy will keep us human. There's no version of God that can help us if we ever lose that." 


I love dystopian books!  Since the YA library of fiction has become saturated with dystopian tales, it is often hard to find originality. Because of that, the stories quickly become boring because we have "been there, done that". That is not the case here!
No, it's not. I loved how the author builds this world. All was new to me.
What I absolutely loved above all in this world: the utterly believable, meticulously woven, intricately fleshed out world that left nothing to chance. I have never read any of Neal Shusterman's books, but I'll definitely be reading the second book in this series soon, as well as more of his work. He created such a fascinating world I wanted to know more about.
I admit, the beginning was a bit slow and sometimes bored me but I still loved it.
I also really loved the characters. Citra is strong and intelligent, while Rowan goes through some serious development in a morally-grey way. I think they have a great dynamic, though I feel their romance was one of the weakest parts of the book. There was so much potential to see them grow together, yet I don't feel we really got to see WHY they were so loyal to each other or WHY they were so attracted to each other. I thought they were really great friends who had a great chance of growing into something more, but the story sort of skipped over the development of feelings. I'm very hopeful that things will become more natural in Thunderhead because I can see so many good things to come with their relationship.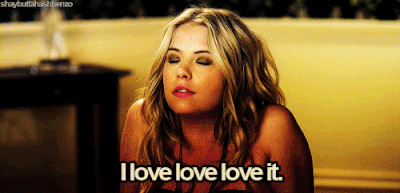 "Outside the rain finally began to fall, surging in fits and starts. "I love the way it rains here," he told her. "It reminds me that some forces of nature can never be entirely subdued. They are eternal, which is a far better thing to be than immortal." 


My reaction while reading this book was: OMG! It has a lot of surprises, which thrilled me. It's not often these days I feel like something happens that was shocking or unexpected. And the unexpected starts happening well before the halfway point!
The subject matter is really creepy, but yet I was fascinated. Gleaning is so awful and grim. I love these creepy future versions of our world where technology supposedly made everything better, but yet something is still totally wrong.
"Innocence is doomed to die a senseless death at our own hands, a casualty of the mistakes we can never undo. So we lay to rest the wide-eyed wonder we once thrived upon, replacing it with the scars of which we never speak, too knotted for any amount of technology to repair." 

Overall, I have to say this book is likely to be in my top 10 favorite books for this year. It is that good!  I highly recommend you pick it up, especially if you are a fan of books like The Hunger Games or Divergent.
A big thank you to Walker Books for sending me a copy of Scythe.